PRECISION
Global Data
Haver's global data offering is unparalleled in terms of coverage, quality and organization. We are the premier provider of time series data for the global strategy, research and quant communities. We deliver primary-sourced databases, a wealth of key survey and forecast data from our industry partners, and a robust offering of archive databases that drive machine learning for big data applications.
We continuously display up-to-the-minute data from over 2500 government and private sources via integration with Microsoft Office and all leading statistical packages through our DLX® software and platform-independent HaverViewTM site.
Precision is the cornerstone of our data offering. All data we deliver runs through robust quality processes overseen by highly experienced database managers who are specialists in the content they manage, develop and support.
DLX DATABASE PROFILE LIST
Market Data
Databases covering mainly financial indicators reported by governments, central banks, trade associations, news organizations and other private firms. Includes Haver Analytics' daily and weekly domestic and international databases covering commodities, foreign exchange and financial markets and selected economic and financial information.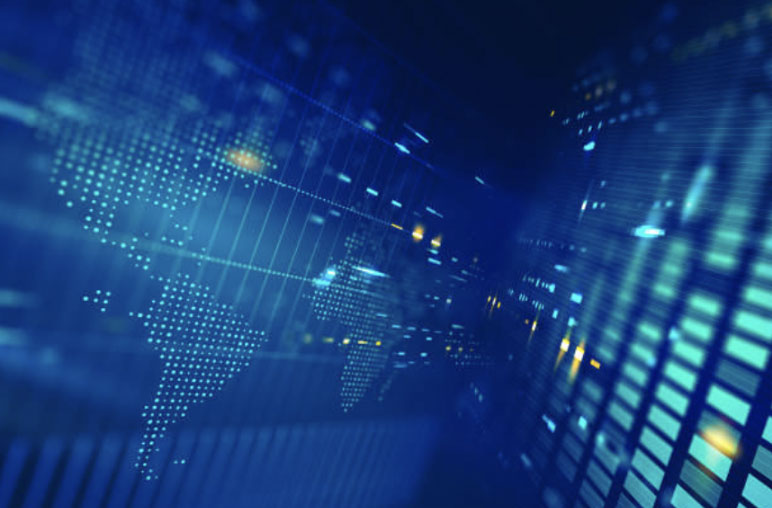 U.S. Daily Statistics (DAILY)
Daily statistics including interest rates, Treasury yields, spot and forward exchange rates, trade-weighted exchange rates, corporate bond yields, commodity spot & futures indexes, metal prices, energy prices, futures prices, commodity cash prices, and domestic and international stock market data. Selected international data also includes eurocurrency rates. Also includes daily series from the Daily Treasury Statement.
Global Daily Statistics (INTDAILY)
Covers money markets, fixing rates, exchange rates, fixed income, prices, equities and derivatives for over 120 countries. The data are sourced from central banks, stock exchanges, various newspapers, Refinitiv and Tullett Prebon (TPI). Central bank data availability includes official rates, commercial paper rates, deposit rates, interbank rates, government notes and bond yields and exchange rates. Coverage is supplemented with additional detail from Refinitiv and TPI including deposit rates, interest rate swaps and forward rates.
Archive Data Available from 2004
U.S. Weekly Statistics (WEEKLY)
Weekly financial and economic series aggregated from DAILY plus aggregate reserves, official reserve assets, bank assets and liabilities, commercial paper outstanding, money supply, Treasury bill auctions, Agency MBS transactions, bank credit, unemployment claims, car and truck production by firm, and production of raw steel, coal, and lum
Global Weekly Statistics (INTWKLY)
Covers weekly financial data for over 120 countries aggregated from our country daily statistics database, INTDAILY. Additional weekly data provided by central banks and other sources include bank assets and liabilities, money supply, foreign reserves, and commodity prices and indexes. Data are generally sourced from central banks, stock exchanges, various newspapers, Refinitiv and Tullett Prebon.
Archive Data Available from 2005
MSCI Capital Market Indexes (MSCID, MSCIW, MSCIM)
Daily, weekly and monthly share price and total return (net and gross) indexes from MSCI. Growth and value indexes in local current and US$ are included by capitalization for 80 countries and numerous world regions including the MSCI Euro, Pan-Euro, EMU, Emerging Markets, All Countries and G7. Exchange rates, Global Islamic Indexes, US REIT and MSCI Economic Exposure Indexes are also available.
MSCI Enhanced Index Module (MSCIE)
Includes a comprehensive set of fundamental data calculated by MSCI across 80 developed and emerging market economies, as well as numerous aggregates, such as ACWI, EM, Kokusai, EMU, Europe, and EAFE. In addition to share price index data, MSCIE includes market capitalization and divisors, valuation ratios, sales, earnings and dividend data. The valuation ratios include price to earnings ratios, price to cash earnings ratios, price to book value ratios, dividend yields, trailing and forward P/E ratios, returns on equity, internal growth rates and payout ratios. Data are available monthly beginning as early as 1969 for developed markets and 1987 for emerging markets.
S&P Industry Groups (SPD, SPW, SPM)
Daily, weekly and monthly U.S. stock price indexes, total return indexes and market capitalization by GICS industry groups from Standard & Poor's division of McGraw Hill. Monthly and quarterly data from the S&P Fundamentals data set include sales, earnings, dividends, dividend yields, prices, P/E ratios and S&P Capital IQ estimates of earnings, EBITDA, revenues, and forward P/E.
Financial Futures (FFUTURES)
Covers daily financial futures contracts on interest rate, equity index, exchange rate and real estate futures from the Chicago Mercantile Exchange (CME), which encompasses the Board of Trade (CBOT), and the Intercontinental Exchange (ICE). Includes CME Eurodollar rates, exchange rates, the NASDAQ, S&P, Nikkei 225, and the S&P Case-Shiller index. CBOT data feature Treasury notes, the 30-day Fed Funds rate, interest rate swaps and the DJIA. ICE data includes the dollar index, exchange rates, and the Russell Indexes. Open, high, low and settlement prices, volume, contract month and prior day open interest are provided daily beginning as early as 1980. Also includes the CBOE S&P 500 Implied Correlation Index and the CFTC's Commitments of Traders Report.
Financial Options (OPTIONF)
Contains information on options on the 30-day Federal Funds futures contracts to provide the financial market's near-term outlook for Fed behavior, S&P 500 futures contracts, and Eurodollar futures contracts. Included in the database are settlement prices, open interest, transaction volume, deltas, and implied volatility organized according to strike prices on individual contracts. Aggregate statistics for open interest and volume, also organized by call and put volume and open interest, are included. Daily values are available as early as 1983.
Emerging Markets Bond Indexes (EMBI)
Daily total return indexes and sovereign spreads by instrument type, by region and by country for the EMBI Global, the EMBI Global Diversified and the EMBI+ from J.P. Morgan. Provides daily, year-to-date and 1, 3 and 12- month total returns covering 61 countries. Data begin in 1994.
Sovereign CDS Spreads (CMAADV, CMAEMG)
Covers CMA (Credit Market Analysis) credit default swap spreads on sovereign debt for 22 advanced economies and 47 selected emerging market economies from CMA DatavisionTM.
International Bond Indexes (BONDINDX)
Offers a selection of daily bond indexes and yields for the US, UK, Euro Area, Japan, Canada and Australia from Barclays, FTSE Russell, ICE/BoA Merrill Lynch, HIS Markit iBoxx and Daiwa. Covers corporate bonds rated AAA to BB/BB-, Treasuries, mortgages, municipals, and asset-backed securities. Yields on some U.S. government securities and LIBOR rates are also included to aid in the examination of quality spreads and yield curves.
Fund Flows (EPFREIN, EPFREEM, EPFRBIN, EPFRBEM, EPFRBMM, EPFRECA, EPFRBCA, EPFRECF, EPFRBCF, EPFRESA, EPFRESF, EPFRDF)
Daily, weekly and monthly international fund flows data for equities, bonds and money markets, weekly and monthly country/sector flows, and monthly country/sector allocations (weightings) from EPFR Global. Data are sourced from global fund managers and provide an indication of changing investor sentiment toward asset classes and geographic regions. Data are available for advanced and emerging market countries and regions. Equity flows are by capitalization style and sector. Bond flows include high yield, balanced, mortgage-backed, municipal, total return and inflation protected. Country and regional weightings are provided in percentage terms by asset class. Country flows data combine fund flows and country allocations to estimate the flow of money into and out of world stock markets.
Mutual Fund Activity (ICI)
Weekly, monthly and quarterly data on trends in U.S. mutual fund activity from the Investment Company Institute. Classified by investment objective, the data begin as early as 1961 and cover sales, liquidity, redemptions, holdings and cash flows.
Quarterly Financial Report (QFR)
Statistics on the financial position of U.S. corporations by industry from the Quarterly Financial Report & financial ratios for manufacturing.
Consumer Delinquency Rates (DLINQ)
American Bankers Association monthly U.S. delinquency rates. Data begin in 1972 for 12 categories of closed-end and open-end loans such as auto, home equity and mobile home loans and bank card credit.
Cryptocurrencies (CRYPTO)
Covers market statistics for 896 cryptocurrencies and turnover volume of 153 crypto exchanges selected from a universe of 500. Daily values from CoinGecko begin as early as 2013 with aggregates calculated by Haver Analytics for crypto market capitalization and volume covering all 12,000 cryptocurrencies across 500 exchanges. Total, maximum and circulating supply for each cryptocurrency and stable coin are also available where applicable.
CONTACT US


To find out more about our full offering, or to schedule a demonstration of our software and analytical tools, please reach out via this form.
Delivering precision data for 45+ years and counting.

NEW YORK
60 East 42nd Street
New York, NY 10165, USA
+1 212 986 9300
LONDON
Salisbury House
29 Finsbury Circus
London, EC2M 5QQ, UK
+44 (0) 207 847 1979
SINGAPORE
9 Raffles Place
Republic Plaza
Singapore 048619
+65 6817 1438
TOKYO
Pacific Century Place
Marunouchi 8F
1-11-1 Marunouchi,
Chiyoda-ku
Tokyo 100-6208, Japan
+81 3 6860 8390